Nordvalls
Location: Sweden
Sectors: Printing technology
Key-industries: Pharmaceutical, Food and Beverage, Transport, Chemical engineering, Cosmetics, Wood, Paper and Pulp industry
Acquisition year: 2017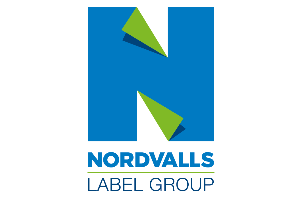 In April 2017, POSSEHL Identification Solutions was able to further strengthen its market position in the field of automated labeling and identification solutions with the acquisition of Nordvalls Labels AB, Sweden's leading label manufacturer.

Nordvalls was founded in 1907 and was a third generation family company until it was taken over by POSSEHL Identification Solutions. The product portfolio includes all types of self-adhesive labels; from simple information labels to highly refined decorative labels, as well as tickets & tags, multi-sheet labels, security labels with variable codes, in-mold labels and many other label possibilities for the packaging industry. The key industries are pharmaceutical, food and beverages, transport, chemical technologies, cosmetics, wood, paper and pulp industry.

Nordvalls employs around 170 people in its production sites in Sjöbo, Bjuv and Nässjö, Sweden. The annual turnover in 2022 (incl. The Watermill Press, UK) was approx. EUR 66 million.
"We have the financial strength and the right resources to help Nordvalls develop profitably in the long term."Dietrich Barsch, POSSEHL Identification Solutions