Logopak
Locations: Germany, Great Britain, France,
Netherlands, Sweden, Denmark, Poland, USA
Sectors: Mechanical engineering
Key industries: Drinks and food, automobiles, tobacco, logistics
Acquisition year: 2011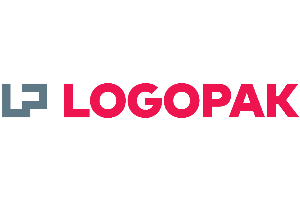 In June 2011, PMB acquired all shares in Logopak Systeme GmbH & Co. KG, located in Hartenholm, Schleswig-Holstein. Logopak Systeme GmbH & Co. KG is one of the leading manufacturers of logistically integrated labeling systems in Europe. The labeling systems manufactured and distributed by Logopak are used everywhere where individual data is applied to packaging or in the case of serial labeling. Examples are barcodes or product identifications.
The company's range of services includes the development, manufacturing and distribution of complete labeling machines including control software as well as after-sales service and consumables. The main customer industries are the food, beverage, tobacco and logistics industries. However, special solutions are also being developed for the automotive industry, among others. The company, founded in 1978, including subsidiaries, had more than 200 employees at the time of the acquisition - around 170 of them at its headquarters in Hartenholm.
The PMB was able to familiarize its previous owner, Christopher Hastings-Long, with its entrepreneurial management concept of sustainability and longevity, as well as maintaining the identity of the individual company within the POSSEHL Group.
"We have been in close and intensive contact with Mr. Hastings-Long, and have been able to convince him that PMB is the most suitable owner for Logopak." We want the company to have excellent products, an excellent market position, and most of all, one qualified and highly motivated workforce, continuously evolving. "Hans-Jürgen Groth, Managing Director of POSSEHL Mittelstandsbeteiligungen GmbH & Co. KG