EIdos
Location: Italy

Sectors: Auto-ID, Print & Apply, Packaging machinery
Key-industries: Food and Beverage
Acquisition year: 2017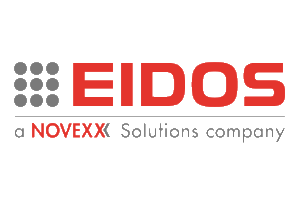 In May 2017, NOVEXX Solutions - part of POSSEHL Identification Solutions - was able to strengthen its market position in Europe as a leading provider in the field of automated marking and identification solutions through the acquisition of Eidos S.P.A. with headquarters in Chieri, northern Italy.

Eidos S.P.A. is one of the leading manufacturers of printers for labeling, marking and coding of industrial products. With over 40 years of experience and independently developed technologies for thermal transfer printing with variable data in real time, Eidos S.P.A. is a perfect addition to the existing portfolio of POSSEHL Identification Solutions. The previous owners of the previously family-run company are also happy to know that the company is in good hands with a financially strong and long-term oriented buyer.

Paolo Bori, Managing Director of the company that continues to operate under the name Eidos S.P.A, is looking forward to using his market knowledge and many years of experience in the auto ID industry to bring the company forward.
"The outstanding market position, the existing expertise and the technological solutions made the decision to invest in Eidos quite easy. We are also firmly convinced that the Auto-ID area will continue to play a key role in the development of many companies. "Dietrich Barsch, POSSEHL Identification Solutions