Locations: Bjuv, Nässjö
Sectors: Printing technology
Key-industries: Pharmaceutical, Food and Beverage, Transport, Chemical engineering, Cosmetics, Wood, Paper and Pulp industry
Acquisition year: 2021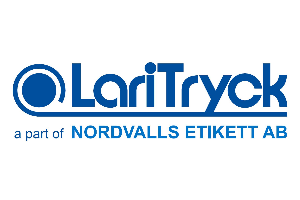 Our goal is to grow organically as well as through acquisitions, and LariTryck is an excellent complement to Nordvalls. LariTryck works with long-term and close customer relationships and, just like us, has a modern machine park, says Nordvalls' Managing Director, Patrik Jenemark.

LariTryck, with facilities in Bjuv and Nässjö, produces labels for consumer goods and industrial products. The printing house was founded in 1977 outside of Helsingborg by Bengt Ripa and has until today been family-run.

We are happy to become part of Nordvalls Etikett which has entrepreneurial and long-term owners, says Johan Ripa, CEO of LariTryck.
"After acquiring Watermill Press Ltd. a Bradford based label manufacturer in March 2020 this is the third expansion of the after sales business in the PID Group. With this add on, we continue to strive towards a balanced portfolio of hardware, software, service and consumables in our group"Dietrich Barsch, PID
Contact
LariTryck AB
Granitgatan 6
267 35 BJUV
Tel: +46 42 38 85 00